Revenir en arrière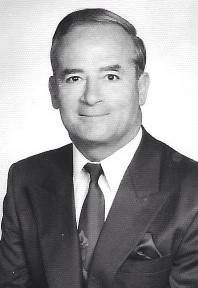 Jean Saviolidis
1932 - 2022
Death Date : December 5, 2022
Funeral Date : December 11, 2022
On December 5th, 2022,  at the Anna-Laberge Hospital, John Saviolidis passed away at the age of 90 years. John will be sadly missed by his wife Fransso, his children Alain and Nathalie, his grand-children Alexandre, Geneviève, Alexandra and John, his great-grand-children Ethan and Niko, his brother Gino, his sister Maria,  numerous nephew and nieces, and friends. He is joining in spirit his parents Angeliki and Evengelous, his brothers Dino,Nassos and  Bob.
A Visitation will be held on Sunday December 11th, 2022 at Salon funéraire LFc, 540 Ch du Coteau Rouge (boul Ste-Foy), Longueuil, Qc, J4J 1Y6. A tribule to John's life will be held on site around 18:00hrs.
The family would like to thank the Anna-Laberge Hospital staff for the exceptional care they provided to John and the amazing support to the family.
A donation to Fondation Mira.ca would be greatly appreciated in lieu of flowers.